At St. Jude Medical Aesthetics
We strive to provide high quality medical, outpatient recovery, skin rejuvenation and aesthetic care services.
Our highly experienced physician and surgeon guarantees you utmost commitment in delivery our promise of quality care.

Experience an extensive menu of both modern and timeless treatments.
Our medical spa treatment professionals maintain and adhere strict safety standards. We use advanced technology to help you look and feel your best under the oversight of our Medical Directors.
Call Us To Schedule A Free Consultation!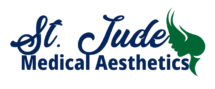 Call Us
Phone: +1(813) 315-9898 Fax: +1(813)438-5967
Reach Us
131 N Moon Ave Suites 3 & 4 Brandon, FL 33510, USA
Open Hours
MON-FRI 09:00 - 19:00
SAT-SUN 10:00 - 14:00