Semaglutide Frequently Asked Questions
It is important to note that at St. Jude Medical Center & Aesthetic Care our goal is the patient's health and success of their goals, providing quality care that produces results.
What Makes Us Different?
At St Jude Medical & Aesthetic Care, the weight loss is a program, not a delivery of medication. Every patient is overseen by a Medical Doctor on our staff.
How Do I Start?
You will make your initial appointment,the consultation will be with a Medical Doctor.

You will need to have blood work results. If you are able to provide the recent information, it will be evaluated or we can provide the needed instruction for you to go to a designated lab where you can have the blood work completed.

Most insurances will cover these costs when prescribed by our Doctor however in the event youhave no insurance the costs are typically minimal and are the patient's responsibility

Once reviewed a specific plan will be discussed with you and in most instances you will be provided with one month's worth of injects to take home.

You will be given an appointment in 28days to evaluate the program and results. if necessary month #2 will be for you to take home on that visit.

If at anytime throughout the process you have a question or concern, you will be able to communicate with our staff and a doctor if necessary.
What is Semaglutide?
Semaglutide is a glucagon-like peptide-1 (GLP-1) receptor agonist prescribed as an adjunct to a healthy diet and exercise regimen for weight loss and management.
How much weight can I lose with Semaglutide?
While every individual responds differently to medications, a medical study of 1961 participants demonstrated that in a 68-week period, participants lost an average body weight of ~15%. Furthermore, 1 out of 3 participants lost more than 20% of their body weight.
Who is a good candidate for Semaglutide?
* Adults with a BMI of 30 or more (obesity category).
* Adults with a BMI of 27-29 (overweight category), who also have at least one weight-related comorbid condition such as hypertension, diabetes type 2, or hyperlipidedemia.

On your initial consultation our Medicator Doctor will ensure you are a qualified candidate for our program.
What is the best time to administer Semaglutide?
Semaglutide can be administered weekly, at any time of day but on the same day each week, with or without meals.
Where should Semaglutide be administered?
Semaglutide should be injected subcutaneously into upper arms, abdomen or thighs.
When is Semaglutide contraindicated?
If there is a personal or family history of medullary thyroid carcinoma or Multiple Endocrine Neoplasia syndrome type 2 (MENS2) or in case of hypersensitivity to Semaglutide.

Each patient is evaluated & monitored by our Physician(MD)
What are the most common side effects associated with Semaglutide?
The most common side effects of Semaglutide include nausea, diarrhea/constipation, feeling bloated, heartburn, belching, dizziness, vomiting, and upset stomach.
When do I get my medication?
Our office will provide your medication as contained in the program and you will be required to pick up in person at your next weight management program appointment.
How do I make an appointment?
Call our office at 813-315-9898.
Do you accept insurance?
Unfortunately, we are not accepting insurance for the weight loss program at this time.
Includes in-depth weight loss consultation, baseline bloodwork, Semaglutide/B12 5/0.5 mg/mL 1 mL Vial, and supplies for 8 doses (2 months).
Step-Up Prescription
Includes follow-up consultation, lab result analysis, Semaglutide/B12 5/0.5 mg/mL 2.5 mL Vial, and supplies for 6 doses (6 weeks).
Maintenance Prescription
Includes follow-up consultation, routine bloodwork, Semaglutide/B12 5/0.5 mg/mL 2.5 mL Vial, and supplies for 5 doses (5 weeks).
Semaglutide is sold under the brand name Wegovy, which retails for approximately $1590 for a 4-week supply, with the lowest GoodRx discount being approximately $1315.41. With us, Semaglutide comes out to only $150 a month. Lowest price on Semaglutide for Florida guaranteed.
Call Us To Schedule A Free Consultation!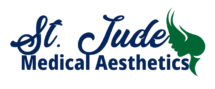 Call Us
Phone: +1(813) 315-9898 Fax: +1(813)438-5967
Reach Us
131 N Moon Ave Suites 3 & 4 Brandon, FL 33510, USA
Open Hours
MON-FRI 09:00 - 19:00
SAT-SUN 10:00 - 14:00